Home Pest Control: Silverfish Identification, Prevention, and Removal Tips
Finding Silverfish at HomeSilverfish are small, wingless insects found throughout the U.S., often in residences. They are thought to be one of the oldest insects in existence. These bugs have been around for 400 million years, which is altogether 100 million years before the existence of dinosaurs. Although harmless to humans, silverfish can damage many starchy materials and items within the home. Learning how to prevent and get rid of silverfish is important information for all homeowners to know.
The best way to avoid a silverfish problem is through prevention. If your home becomes infested, making lifestyle changes and eliminating food sources can be helpful. It's important to act quickly and be thorough in your elimination tactics. Here's what you need to know to protect yourself from silverfish.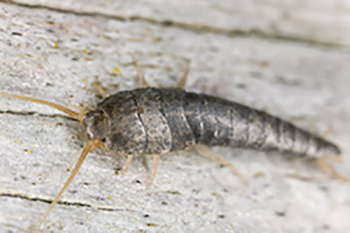 How To Prevent Silverfish Infestations Inside
To prevent silverfish inside infestations, eliminate sources of excessive moisture in places like faulty plumbing and areas of condensation. Silverfish love the humidity. The use of a dehumidifier will reduce moisture content in the air that is essential to silverfish survival. Silverfish can not survive inside buildings in low relative humidity If the relative humidity is above 50% year-round in an air-tight house, silverfish infestations may be difficult to control.
Other dehumidfy methods include:
Ventilate closed rooms and attics
Eliminate standing water
Run an air conditioner
Consider a bathroom fan in the shower area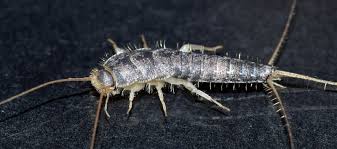 How to Help Get Rid of Silverfish
If you're looking to help prevent a silverfish infestation or help get rid of an existing one, try these tips and techniques:
Reduce moisture
Repair any leaky pipes and faucets. Use a dehumidifier in damp areas to help reduce water condensation and humidity, and use a ventilation fan when you take a shower or are cooking. Keep gutters and downspouts free of debris, and grade your landscaping so water drains away from your house.
Remove food sources
Store cereal, flour, pasta, pet food and pet treats in plastic airtight containers.
Eliminate openings.
Limit access to your home by properly using caulk to seal cracks and crevices under and behind baseboards, around windows and door trim. You can also seal holes in walls and floors where pipes pass.
Vacuum carpet, floors and upholstered furniture regularly
Silverfish hide and lay their eggs in cracks and crevices, so target these areas when you're cleaning. Empty the vacuum contents outside so the bugs can't escape inside your home.
A silverfish infestation is fairly uncommon. If you do wind up with a silverfish infestation, however, contact a pest control professional at Terminix. They'll help you get silverfish and other insect infestations under control.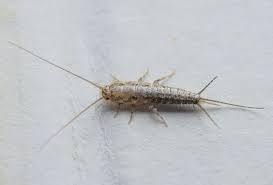 ​Dry Out Your Home
The best way to eliminate excess moisture is through the use of a dehumidifier.
Silverfish are common household pests that thrive in damp places. And in one way or another, your home will produce a significant amount of domestic moisture, which is considered as an open invitation for silverfish. They love high humidity.
This technique works best by placing dehumidifier units in key areas of your home that simultaneously produce and disperse significant amounts of moisture.
Best places to put a dehumidifier:
Laundry room
Kitchen
Basement
Bathroom
In order to help your dehumidifier units work more efficiently, make sure that the aforementioned areas are well ventilated, such as a bathroom fan in your shower room.
More importantly, fix all leaky pipes in your home and redo necessary caulking.
Tips to prevent silverfish
Here are some tips to keep silverfish from becoming a problem in your home:
Keep all dry food in your cupboards in sealed containers. This will keep them free of moisture.
Dust your home often. This will keep silverfish from particles that may contain starches or saccharides that they like to eat.
Remove items with adhesive from your home. This includes stacksof paper, laundry, cardboard boxes, or other items that silverfish could be attracted to.
Store clothes in a dry environment. Store clothes you won't wear for a while in containers that silverfish can't get into.
Clean up any food particles around your home. This is especially important right after a meal. Use a HEPA vacuum that can also suck up silverfish eggs and keep them from reproducing and multiplying.
Use caulking. Cover up cracks, holes, or openings to keep silverfish out and stop them from laying eggs.
Get a dehumidifier. Live in a moist climate? Reduce the humidity in your indoor air to 60 percent or lowerTrusted Source to stop silverfish from living and thriving in your home.
Ventilate any rooms that get warm and moist. This includes your bathroom or your kitchen. Open windows and doors and turn on fans to clear moisture from the air.
Get rid of piles of brush, dead plants, wood, and leaves. Clear the perimeter around your home of leaves and other damp debris.