tips on finding the perfect wedding photographer
Work quickly to find your dream photographer.
Wedding photographers book up quickly, especially the amazingly talented ones. During their busy seasons they are typically booked a year or more in advance. We also live in a big city where there are tons of wedding photographers available. Houston is large, but I also searched in Austin and Dallas for the perfect photographer just to be sure that I was truly happy with the end results. So while you are dying to try on the latest Jimmy Choo's to go with your gown, remember that the shoes will be there, but that your perfect wedding photographer might not.
Avoid overwhelming your photographer with a list of shots that you found on Pinterest.
I LOVE Pinterest. Really, I do. I think it's the best way to get ideas for many occasions, including weddings. I mean, have you searched wedding bouquets on there yet?! Wow, that was an overwhelming task. So surely you have spent a few minutes on there or just online looking at photographs from weddings. While this is good to get an idea of what you want, try not to tell your photographer 200 different shots that you just have to have. Trust that your photographer has the skill set and knowledge to capture the moments that are important. Of course, I think it is smart to have a few must get shots, for example, the only image that I requested was one of just my son holding my hand as he walked me down the aisle. This was the only one I requested. I know that Sally would have shot it regardless, but as a mama with a baby boy who was thrilled to "give me away" I had to have this image. Think of the images that are most important to you (maybe one of you and your favorite Aunt) but try not to overload your photo rapher so that they feel that they are working from a scavenger hunt list instead of capturing genuine moments.
Protect yourself and your photographer – sign a contract.
If you are working with a photographer, be sure there is a contract in place. Make sure it covers exactly what to expect on the big day… how many hours, what your collection entails, how long it will take to get the proofs, etc. By signing a contract you are ensuring that your photographer will not be a stressor the day of the wedding. I was actually in a wedding once when the bride's photographer was a no-show. She didn't sign a contract and was left without images, a photographer, and lost the deposit that she had invested. Be smart. Cover your bases and only work with a true professional if you value photographs from your wedding. There are many so-called wedding photographers that could care less about your day and only want to cash in. Don't work with a wedding photographer that doesn't have references and experience or you could end up regretting your decision.
Consider your budget… yes I said it.
Budget is unfortunately something we all have to consider when we are picking a photographer. That said, remember that once the big party is all over and done, the only thing that you have left are your photographs and a dress that you will most likely never wear again. The photographs will help you remember the day as it happened and even events that you were unaware of. After Sally sent us our gallery of images, it brought back tons of emotions not just for me, but for my husband as well. We loved sitting together and going through each image and talking about what happened, or what our friends and family must have been doing! Even though your Uncle Tom has a great camera, and can take a half decent shot, it does not mean that he would be a good wedding photographer. So when you are considering your budget, remember that while a fancy pants designer gown or an elaborate 10 course meal might sound like the best way to spend your budget, the only thing you will have left after it is all said and done are the images that your photographer captured of your beautiful day so be sure to pick a professional, they are worth their weight in gold. Trust me.
How will you use your images?
Are you a DIYer? Do you want to be able to design your own book? Or do you want the full package and someone that not only takes beautiful images, but also designs breath taking albums? Since I am a photographer myself and I have access to professional labs, I decided that digital images were the extent of what we needed. While I have absolutely no doubt that Sally's design skills are impeccable (I mean look at her website, it's beautiful!) I knew that I had the skill set to design an album and order it from a professional lab. I do not recommend designing your own album if you are not a professional (either in the design world or photography) and have access to a professional lab. There is a world of difference between an album from a chain store and the beautiful signature albums that a lab can create.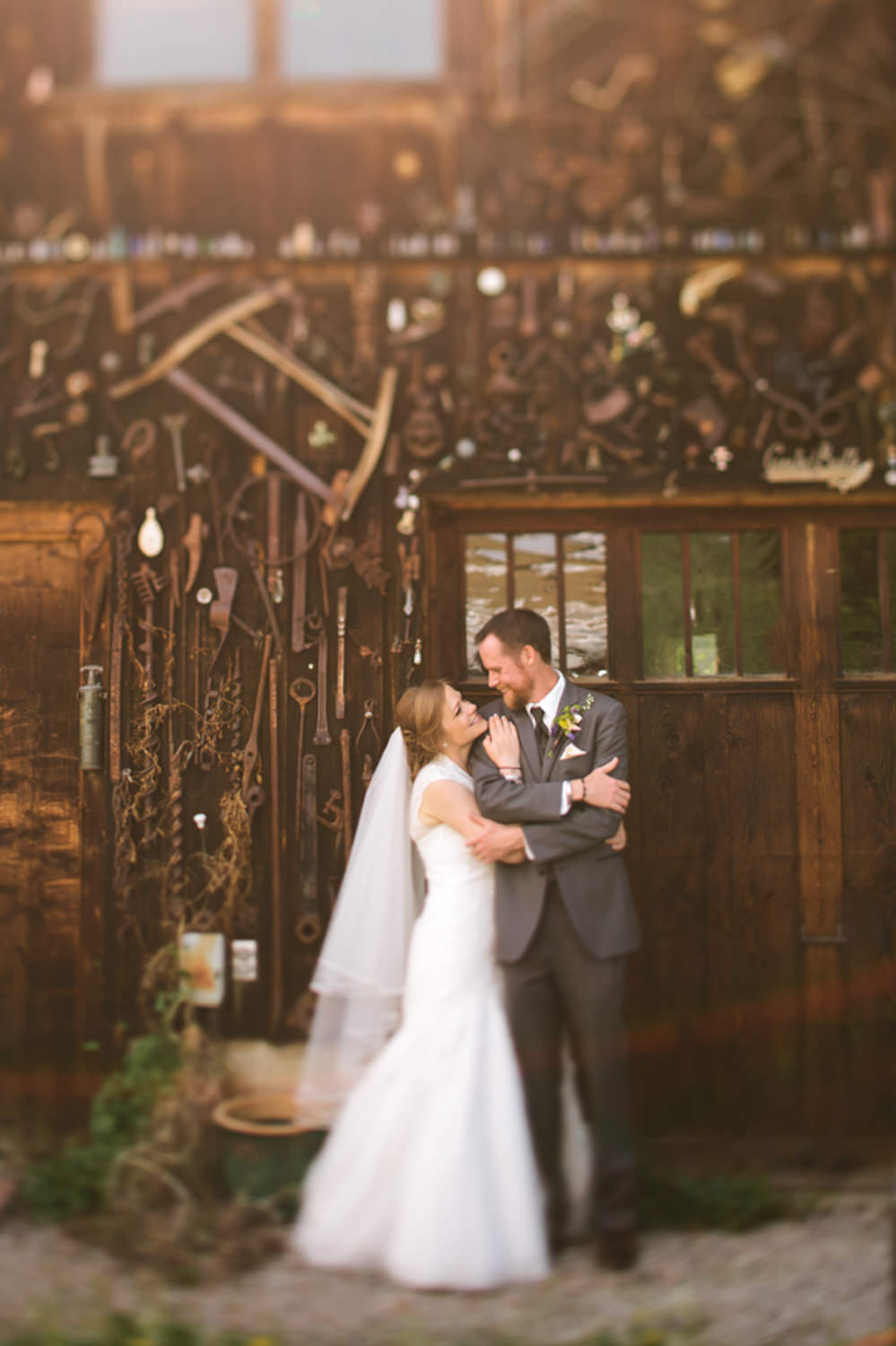 Steps to Finding the Perfect Wedding Photographer
Agree on the details.
There are a few critical things to keep in mind before you sign a contract. Most importantly, when will the photographer provide the final images? Be clear about the timeline so you know what to expect. If you're getting married in the fall, do you want your photographs by the holidays? Do you envision making large-format prints to frame, or creating a wedding album? All these elements should be discussed and agreed upon in advance so you know what to expect post-wedding.
Review their work.
"Be sure to ask for three to four full galleries from past weddings," recommends Ashley. It's so important to see how a photographer is going to cover a wedding from start to finish, she explains. Don't just look at the highlights in their portfolio (anyone can scrap together 30-40 great images for their online portfolio). In addition, ask for references. Talk to other couples about their favorite moments with the photographer as well as any aspects to learn from.
Make sure your personalities mesh.
So you've found a photographer you like. What's next? And moreover, how do you make sure they fit with your style and personality? When crafting your first email, make sure to expand on simply the venue, date, and hours of coverage needed. "Share who you are and your vision for the day," encourages Ashley. "If the photographer feels a connection with you they may respond in a more personal tone, creating an opportunity for sparks to fly." Better yet? Don't just leave it to email. If you aren't able to meet in person, set up a phone or Skype call. You're going to be spending a lot of time with this person on one of the most intimate days of your lives. "If you take the time to establish trust from the start, you're likely to have the experience you want on your wedding day."
Start with one vendor and the rest will follow.
Have you found the florist of your dreams? Ask them who their favorite photographers are. "The wedding industry is a close-knit community–don't be afraid to ask for recommendations from industry vendors," she suggests. Another option is to look at their website to see who shot weddings they were a part of. "This will not only give you an idea if their styles might match but also if they're going to fit in your budget."
Be informed.
Understanding the costs for various products and services is the first step in making informed wedding decisions. "While many photographers don't post their pricing online, use their portfolio to gain insights into the types of weddings they shoot." Ashley recommends using their work to gauge their prices. If their Instagram is stacked with large private estate events or destination weddings with details galore, you can assume that their fees likely start at a higher price point than a photographer who may shoot smaller celebrations.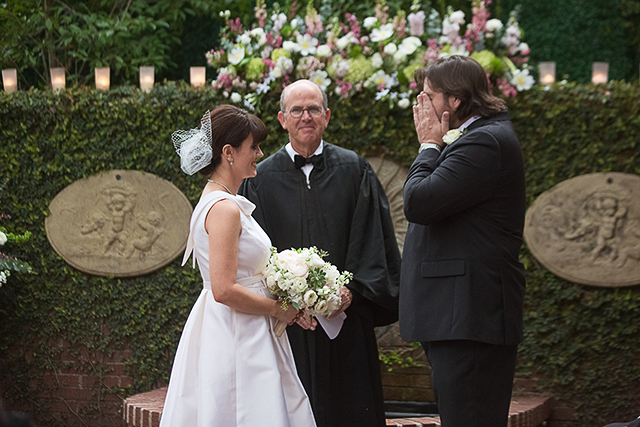 Find the Perfect Wedding Photographer in Simple Steps
Schedule a test run.
An engagement photo shoot is always a good idea — it's a great opportunity to get to know your photographer and begin to feel comfortable having your photo taken, especially if you or your groom are camera-shy.
Go with your gut.
Once you've evaluated each photographer's work and fees, and narrowed down the options, it's time to make your decision. Don't forget that you'll be spending the entire wedding day with this person, so you want to make sure you feel completely comfortable with the photographer. Do you and your fiancé genuinely like this person? Do you feel like the three of you click?
Discuss the fee.
Some photographers' fees include everything including albums, prints, and high-resolution images (saved on a disc or thumb drive); others have a flat or hourly rate, then charge you à la carte for any pictures or albums you want. Many photographers offer a price list that details several different packages they offer at different price points. Make sure that you understand what's included. Ask how long the photographer will spend with you (seven to nine hours is ideal) and whether there will be a second shooter, as you'll get more detail shots this way. Lastly, also inquire about when you can expect to receive everything, from a sneak peek of images (some photographers can give you a handful within a few days) to prints (usually up to three months) to your album (up to a year).
Interview the photographers.
Most photographers will email you a link to their portfolio of images before your first meeting. Be sure the collection includes recent weddings he or she has shot from start to finish, not just a "best of" highlight reel from dozens of different weddings. This is a more accurate way to gauge the photographer's work. Also, ask if the photographer has shot at your venue and if so, request to see those photos. During the meeting, find out who exactly will shoot on your wedding day. Some larger studios employ several photographers, and even with single-person operations it's not unusual for the photographer to have an assistant handle shots of the groom getting ready while he focuses on the bride and bridesmaids. In all cases, request to see the work of the photographer (or photographers) who will be handling your wedding.
Figure out the style of photography you like.
Do your homework and spend some time online browsing a variety of wedding blogs to get a sense of the style of photography you like. Maybe it's bright and pop-y, with lots of saturated color. Or perhaps your prefer a more vintage look, with more washed-out tones and a dreamy, nostalgic feel. Once you've found a handful of photographers whose aesthetic jives with yours, email each person and inquire 1) if they're available on your wedding date and 2) about their photography rates. If the ones you're interested in are available on your date and if their fees are within your budget, then you can schedule initial meetings.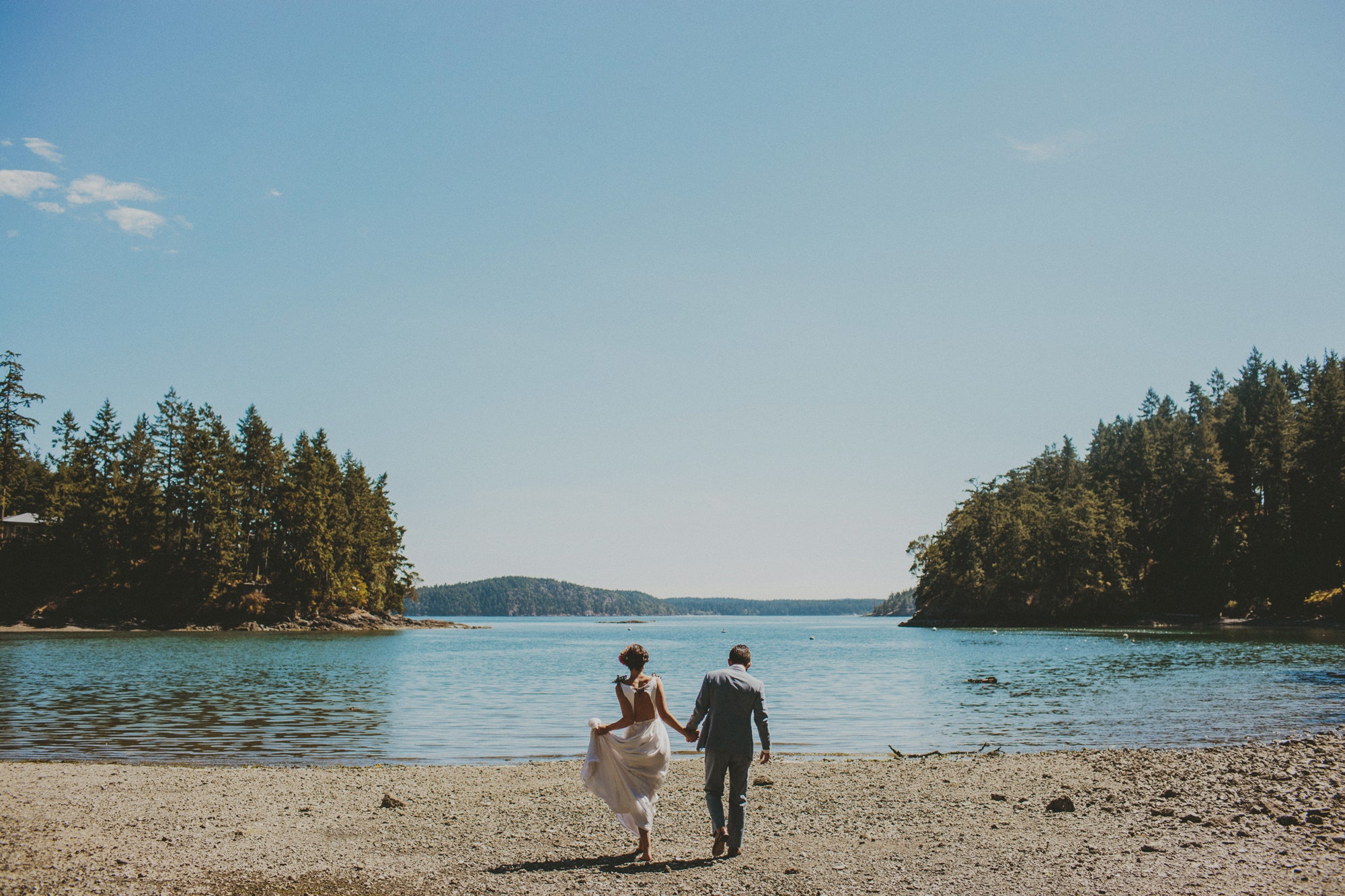 Tips When Choosing Your Wedding Photographer
Don't "Uncle Bob" it.  Say your uncle shoots sports photography for your little cousins and since he does a great job you think he will do a great job shooting your wedding for free!     Money saved, right??   Not quite. You will in fact save money but your wedding photos might not turn out how you envisioned and that will be a sad day.  Wedding photography is a whole other game.  I would be lying if I didn't say it can be stressful.  You don't want to miss a shot or mess up on someone's wedding day.  (Blessed are those who first hired me    years ago when I was just beginning my career.  To my dear Cousin, that includes you…. Thank you for trusting me enough to hire me at the age of 17).
Turn around time.  I think this is so, so, so  important to find out.   The photographer you are planning to hire offers a cheaper rate….. maybe it is because they have a full time job and photograph weddings on weekends.  With their full-time work their turn around is months.  Understandably because they are working another full-time job.  Do you want to wait 5-6 months to view your photographs?  Same goes with studios who advertise they shoot 100 weddings a season.  Do you want to wait 6+ months to get your wedding images?  What is your client experience going to be like…. can your photographer give you individualized and thoughtful attention if they are shooting a bunch of weddings or will your wedding just be  another number?
Ask about the DETAILS.  What is included with the package?  Are the images fully, individually edited?  Will they only be edited with an additional fee?   Will the photographer try to sell you the digital files in addition to the original package price?  TIP: Make sure your photographer has a contract.  For that matter make sure you sign a contract with all of your wedding vendors.
Insurance.  Since we are talking business stuff  ask your photographer if they are insured.  Professional photographers should be covered in case something happens to their gear   or something accidentally happens to one of your guests involving the photographers equipment…. like a light stand falls over on a guest on the dance floor and injures them.
Backup.  Backup equipment is crucial.  PLEASE ask your photographer if they shoot with backup equipment.  You don't want your photographer showing up to shoot your day with only one camera body.  What if the strap breaks and   the camera falls to the ground before the ceremony has started.  What if the camera body is used frequently and the shutter breaks (this does happen).  Do they have multiple lenses incase it a guest accidentally spills a beverage on the one lens being used.   That being said, if your photographer is shooting with multiple professional bodies these can be $3,000 + each.  Equipment is not cheap and it needs to be upgraded, cleaned, calibrated on a regular basis.  Gear is not everything but the type of glass shot with can affect image quality and your photographers ability to shoot in inclement weather.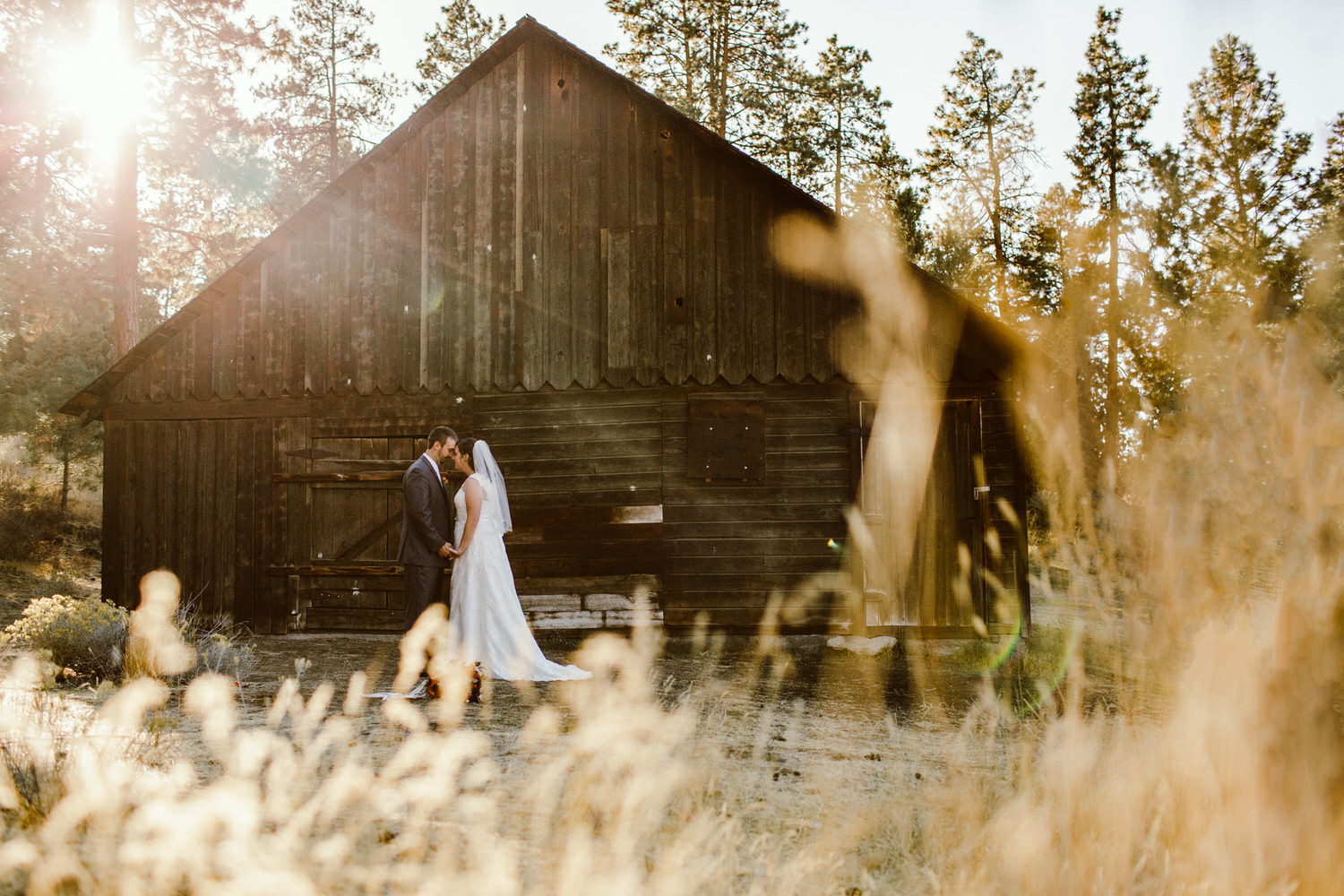 How to Choose Your Wedding Photographer
CHOOSE YOUR PHOTOGRAPHY STYLE
If you've never thought about your wedding photography style, don't worry, you're not alone! We'd be willing to bet most couples don't realize how many different styles of wedding photography actually exist. But, just like you need to know your wedding style before you can start picking out flowers or decor, you need to know what photography style(s) you love before you can start looking at photographers. We've actually got a handy quiz to determine which wedding photography style is perfect for you!
BROWSE OUR VENDOR DIRECTORY
We've made it our priority to connect couples with artists who can take the wedding photos they've always dreamt of, which is why our wedding vendor directory contains carefully curated lists of the best wedding photographers — and other vendors — all over the world. You can search in your region or, if you're planning a destination wedding, you can search in any region around the world. Within our directory, you can see each photographer's portfolio, get access to their website and social media accounts, and even contact them directly through our portal. We recommend you grab a pen and paper so you can make notes of all your favorite photographers — and reasons you love them so much. Trust us, you'll want notes when it comes time to write some emails!
THOROUGHLY RESEARCH YOUR PROSPECTS
With so many professionals' websites and social media accounts to pore over, it can be tough to know what you're even looking for. The first thing, of course, is that they have a website. If the professional is simply using Facebook for their entire business, that can be a red flag that they may lack experience or professionalism. Once you're on that website, there are a couple of important pages you should browse. The first is their portfolio, which is going to give you a feel of what they believe their best work is. Here you can get an idea of the types of weddings they enjoy producing or capturing, as well as a feel for their overall style. You may notice a consistency in their work, and if it resonates with you, keep them on your list! You may also find that there isn't a common thread through the work you're finding in their portfolio. This may mean that they are versatile and are able to adjust and tailor their work to different clients, or it may mean that they don't yet have a strong sense of what they're best at. If you're interested in seeing more of a certain style, make note of what you liked in their portfolio when you reach out and ask if they have similar work you can take a look at.
EMAIL YOUR FAVORITE PHOTOGRAPHERS
Once you've found at least five photographers who you would like to contact, it's time to reach out and ask some questions. Keep in mind that this email is the beginning of a relationship with your future wedding photographer, and you're making just as much of a first impression as they will with their response. Don't just blast the same generic email to every photographer you find online. Get to know them, their work, and what you love most about their business. Then tailor each email to the photographers you're genuinely interested in.
SET UP IN-PERSON INTERVIEWS
The only way to truly get to know someone is to meet them, which is why in-person interviews are a must when choosing your wedding photographer! What you're really looking for in this interview is how comfortable you feel with the person behind the business. Like with any interview, the vibe you get from the person is just as important as the questions you ask. Would you feel comfortable having this person follow you around with a camera all day? Do you feel confident when this person tells stories about past weddings they've done at your venue? Does this person share a similar design aesthetic?