What do custom home builders do?
Many analogies have been used to describe the professional builder: the conductor of an orchestra, the captain of a ship, even a general executing a military campaign. The point is that the builder is the one who must coordinate the innumerable players and products needed to transform a set of two-dimensional drawings into a finished home. The builder has to make sure that everything happens just when it's supposed to, and that the end result is exactly what the clients envisioned.
Ideally, this responsibility begins well before the first shovel breaks ground. One advantage to choosing a builder early in the design process is that the builder can make sure the home can be built in the most efficient and cost-effective manner. Bringing on a builder at this early stage can yield significant cost savings.
Once the plans are complete, the builder has to work with local zoning and code authorities to secure the proper permits. Professional builders have a thorough understanding of building codes, as well as good working relationships with local authorities. This is another big plus to hiring a pro: the building department is likely to scrutinize more closely a permit application submitted by a homeowner, or even by a small building company, than one submitted by an established professional contractor with a reputation for solid management and quality work.
Professional builders also have close relationships with quality subcontractors. And because the builder is a source of ongoing work for those contractors, prices offered to the builder will likely be less than prices offered to anyone else.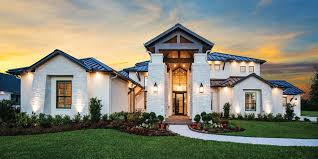 Once the project is under way, the builder's management skills really make a difference.
These skills include:
Keeping the job on schedule by ensuring that all workers and materials show up at exactly the right time. Construction timetables can change quite often, with causes that range from bad weather to late deliveries. The time and organization required for the builder to constantly adjust everyone's schedules is something homeowners seldom see.
Overseeing the job to guarantee that all trades deliver quality work. The builder knows enough about each specific trade, and has a good enough relationship with each subcontractor, to make sure things get done right. For example, if it's too cold to pour a concrete slab, the builder will have the knowledge and authority to put it on hold even if the concrete contractor is tempted to move ahead.
Solving and preventing problems. A new custom home is an extremely complex undertaking with a million things that can go wrong. Having a professional builder in charge of solving problems takes a lot of stress off the homeowners.
Completing the punch list at the end of the project. Everyone has heard stories of unprofessional contractors who left a job with a list of small things undone. The professional builder has the resources to make sure that everything is complete before the key is turned over.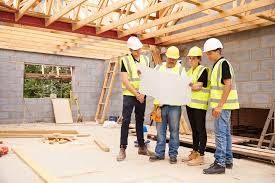 Custom Home Builder Do
Building a custom home is a great way to bring your vision of a perfect home to life. A good builder will work to maximize timeliness, remain communicative, and ensure quality throughout the build. They'll be your guide through each phase of the process.
Design
The custom home builder will work with you to coordinate costs and design your ideal home, inside and out. This will likely involve working with an architect, interior designer, and landscape specialists.
Pre-construction
One of the first steps is selecting location. You can bring your own lot to a builder, or hire a builder who will help you select the perfect neighborhood and lot on which to build. Either way, your builder is also responsible for determining your new home's setbacks, or how far away from both the street and your neighbors' homes your house will be built.
The next step is general permitting, all of which is your builder's responsibility. They act as liaison with local government to ensure everything with your house and lot is up to code throughout the building process.
Construction
Your builder will sub-contract or coordinate with their in-house team to lay the foundation and install the framing, roofing, walls, siding, flooring, electric, heat, plumbing, and more. The local code department will search the building site throughout the process for code violations, but your builder should already be one step ahead to ensure you are a satisfied customer—and that everything is up to code before inspection.
In short, a good builder will oversee all the teams to ensure the house is completed according to the highest standard of quality as well as the agreed upon timeline and budget.
Post-construction
After construction is complete, your custom home builder will notify the appropriate city or municipal departments that the home is ready for its final inspection. They will clean the site, secure city inspections, and be ready to hand you the keys to your new custom home.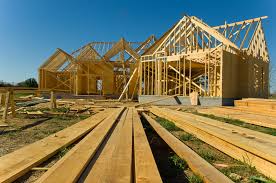 Production versus custom home builders: what's the difference?
Here's a breakdown of what to expect from each:
Production Builders
According to the National Association of Home Builders (NAHB), most production-based home builders:
Offer home and land as a package
Offer a range of house plans to choose from
Allow buyers to select their favorite style/design from a menu in several product categories
Build homes priced for first-time, move-up and luxury buyers
Custom Home Builders
As the name implies, the process of building a custom home is less scripted because there are no pre-defined choices or menus to choose from. With custom homes:
The home can be built on land you own or land that you acquire.
You can supply a floor plan or commission a set of floor plans to be drawn from scratch.
You can work with a separate architect and builder — or with a design-build company that manages both the architectural design and the construction process.
You'll be more involved in the process and have the opportunity to make many decisions.
You can pick from nearly any product in a category — within your budget, of course – rather than selecting from a defined menu of choices.
Designing Your Custom Home
Rather than adapting to the layout of an existing home – this is an exciting opportunity to design a home to match your needs. You can create a space specific to the way you and your family live. All of the features – from the doorknobs and countertops to the type of heating and arrangement of rooms – are up to you. To know what to do, you must consider how you wish to use the space.  The questions and suggestions in this section should help you make your architectural program.
Determine the size your home should be
Are there any restrictions on the possible size of your home?
How many stories do you want your home to be?
What rooms do you need?
What aspects of your lifestyle do you want to be built into your home?
Consider the type of layout you want
What structural features do you want in each room?
Determine your design and style preferences
Are there any special features you want to be included? (fireplaces, heated floors, etc.)
Green design?